Research theme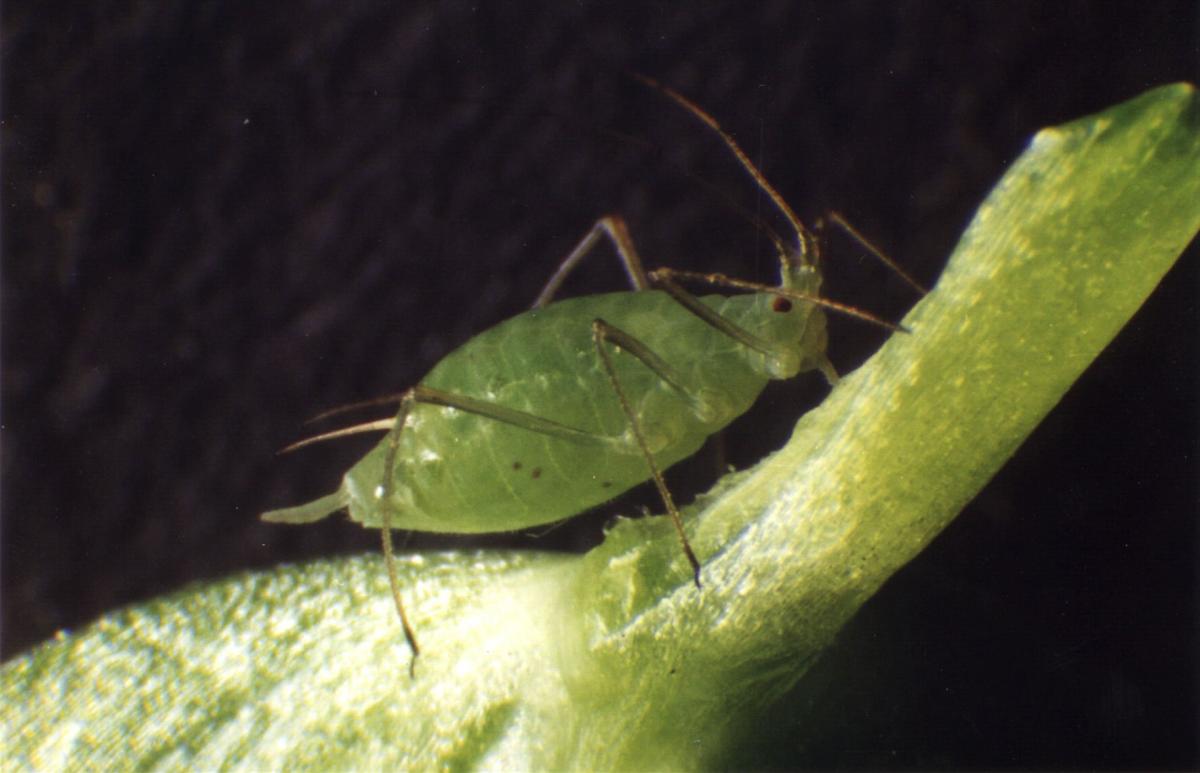 The SymT team works on the intracellular symbiosis between the pea aphid Acyrthosiphon pisum and its Gram-negative bacterium Buchnera aphidicola. This bacterium is currently the best known model of endosymbiotic bacteria at the molecular level. Its genome (640 kb) is extremely reduced compared to the other non-symbiotic Enterobacteriaceae genomes. One of the functional characteristics of this genome is the conservation of most of the biosynthetic pathways of amino acids essential to the aphid.
An integrated approach, combining global transcriptomic and genomic analyses with metabolic network models, has been undertaken in recent years by SymT to identify the genes and pathways involved in symbiotic physiology in order to destabilize them to control crop pests. This research has shown a strong complementarity in the metabolism of the two associated organisms (nucleotide biosynthesis, amino acids, vitamins) and has made it possible to identify key metabolic pathways in the symbiotic interaction that could be destabilized for aphid control applications. These modeling studies of symbiotic metabolic networks are currently transposed to symbionts of other aphid species in the framework of collaborations developed within the BAPOA network (Adaptive Biology of Aphids and Associated Organisms) of the INRAE SPE Department and various national and international collaborations.
In addition to metabolic studies, the project proposed by SymT for the current five-year program (2021-2025), is focused on the identification of the tissue origin of bacteriocytes (specialized cells hosting endosymbionts) and the analysis of their function in symbiotic insects via the identification of gene networks and cellular processes involved in their differentiation, their homeostasis during insect development and their aging.  This is a fundamentally important and original question, and it arises in a very favorable scientific context, as the team has recently developed functional tools (whole mount and single cell transcriptomic analyses) and collaborations (notably with the laboratory of Prof. Patrick Callaerts, KU Leuven) to study these questions. The team is also interested in the influence of secondary symbionts on host physiology and on the homeostasis of the primary symbiosis (collaborations with the IGEPP of Rennes, the CBGP of Montpellier and the Université Catholique de Louvain-la-Neuve).